At the Gallery of Hiroshi Senju Museum of Art, Karuizawa,
Thursday, October 12 through Monday, November 6
We are pleased to present "2023 CLARIS world Exhibition".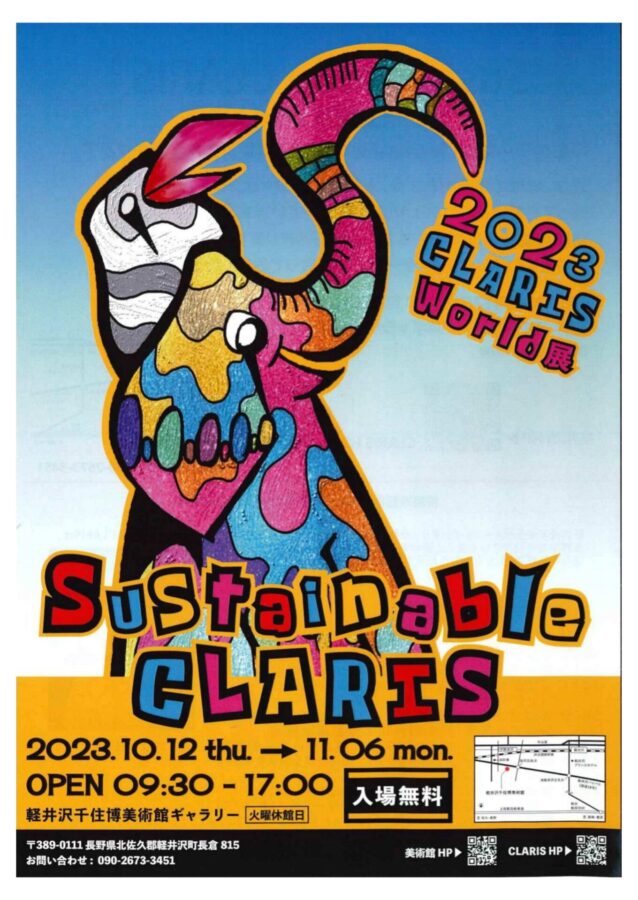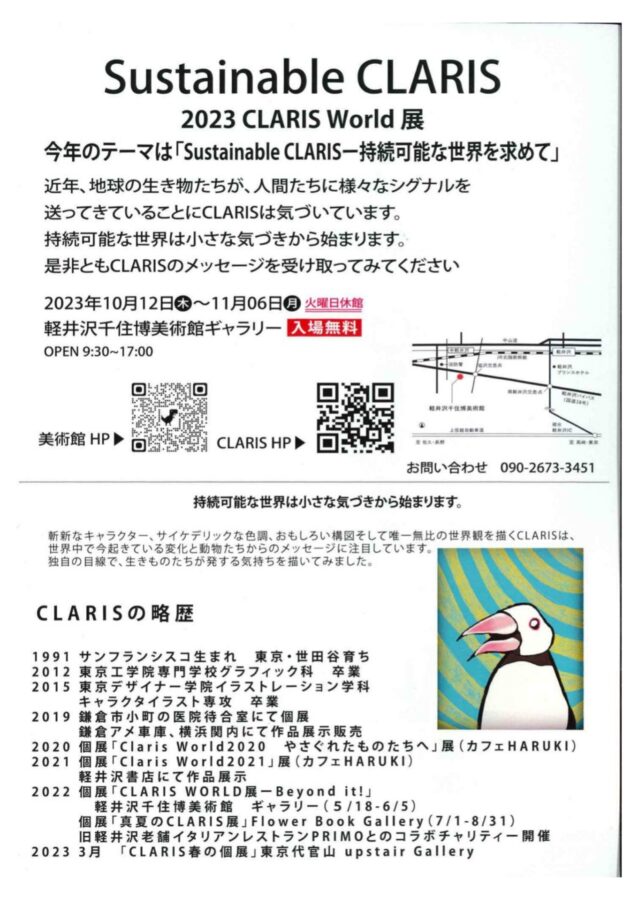 The theme of CLARIS' 2023 exhibition is "Sustainable CLARIS.
In recent years, heat waves and torrential rains around the world due to climate change
With the increasing frequency of natural disasters, not only our daily lives, but also the lives of our neighbors are becoming more and more difficult to manage,
It affects natural ecosystems and is considered a serious problem worldwide.
Harmonious coexistence with the beautiful earth and all living creatures full of diversity and
It has a message about a sustainable future.
Please take a look at CLARIS' pop, colorful and energetic works.
The name of this work is Dandelion.