About Karuizawa
Know Karuizawa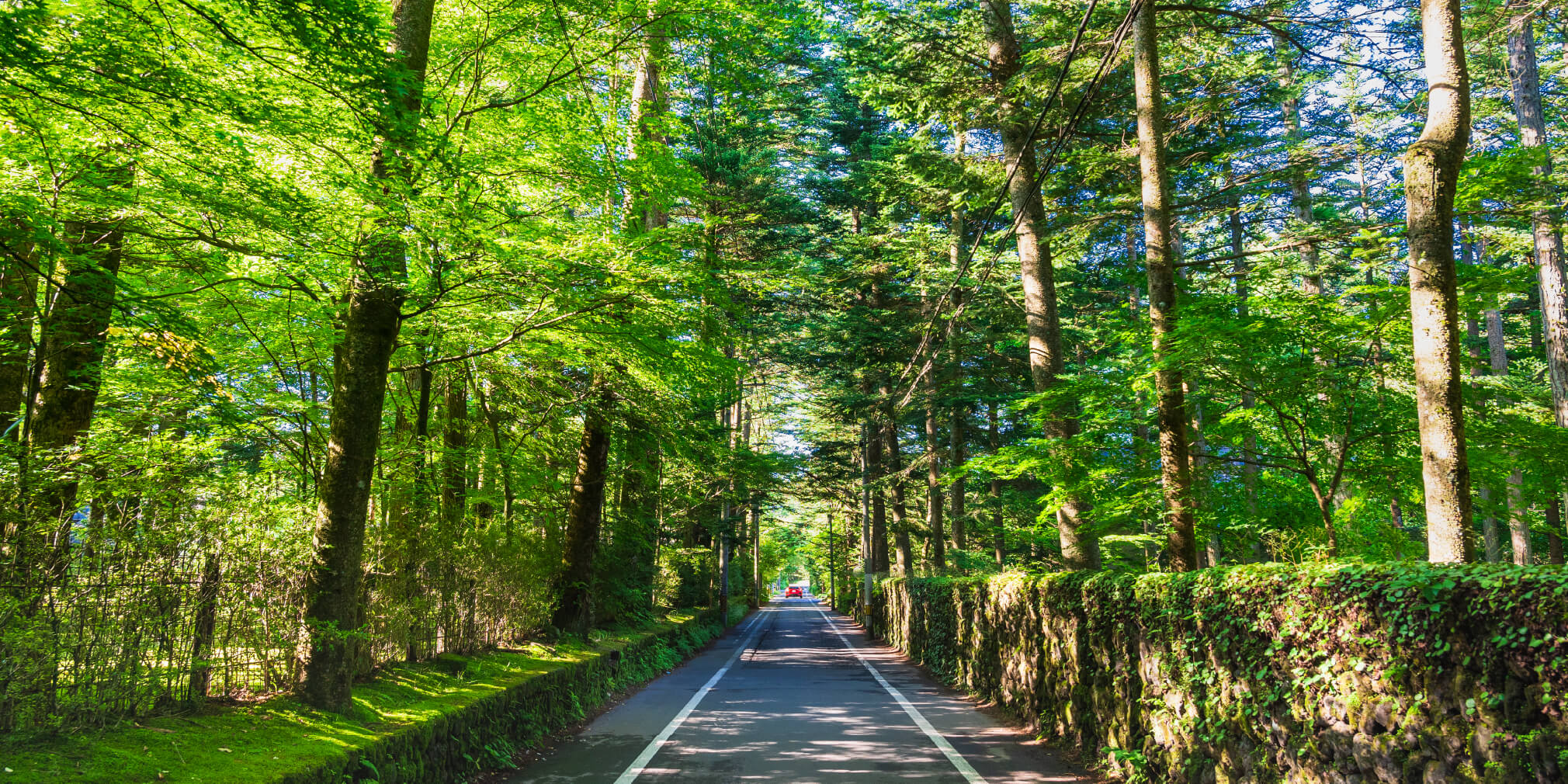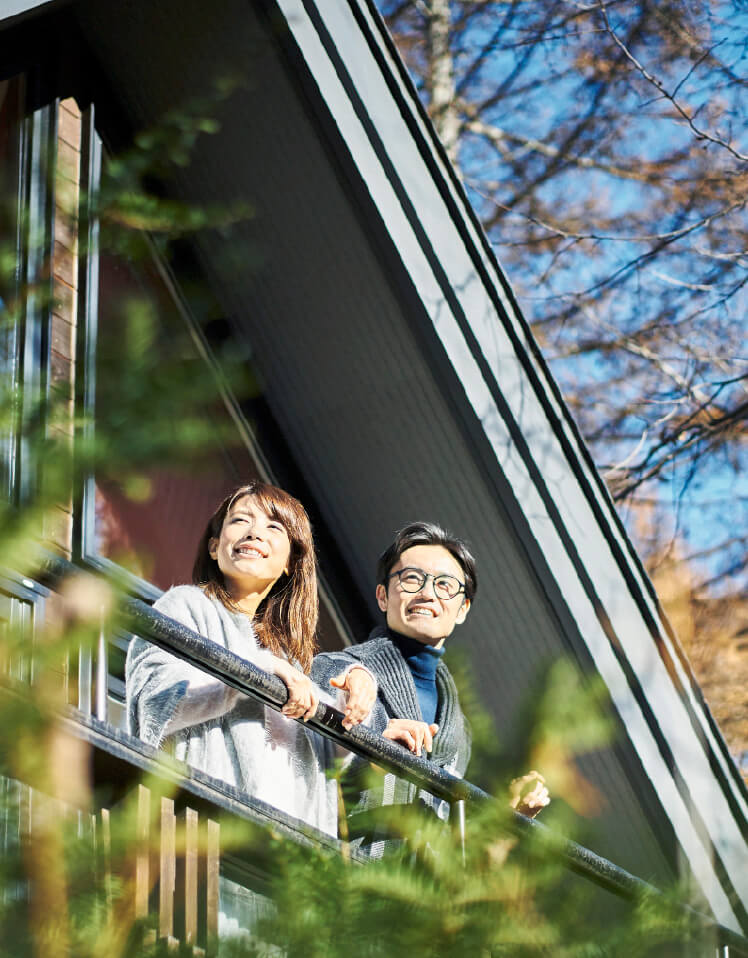 A little luxury in Karuizawa
The luxury of spending time in Karuizawa varies from person to person. For example, it may be the nature that changes with the seasons, the time that flows slowly, the food that satisfies the soul, the social interaction, or even the healing itself. So, leave the hustle and bustle of everyday life behind and welcome to Wellness Resort Karuizawa.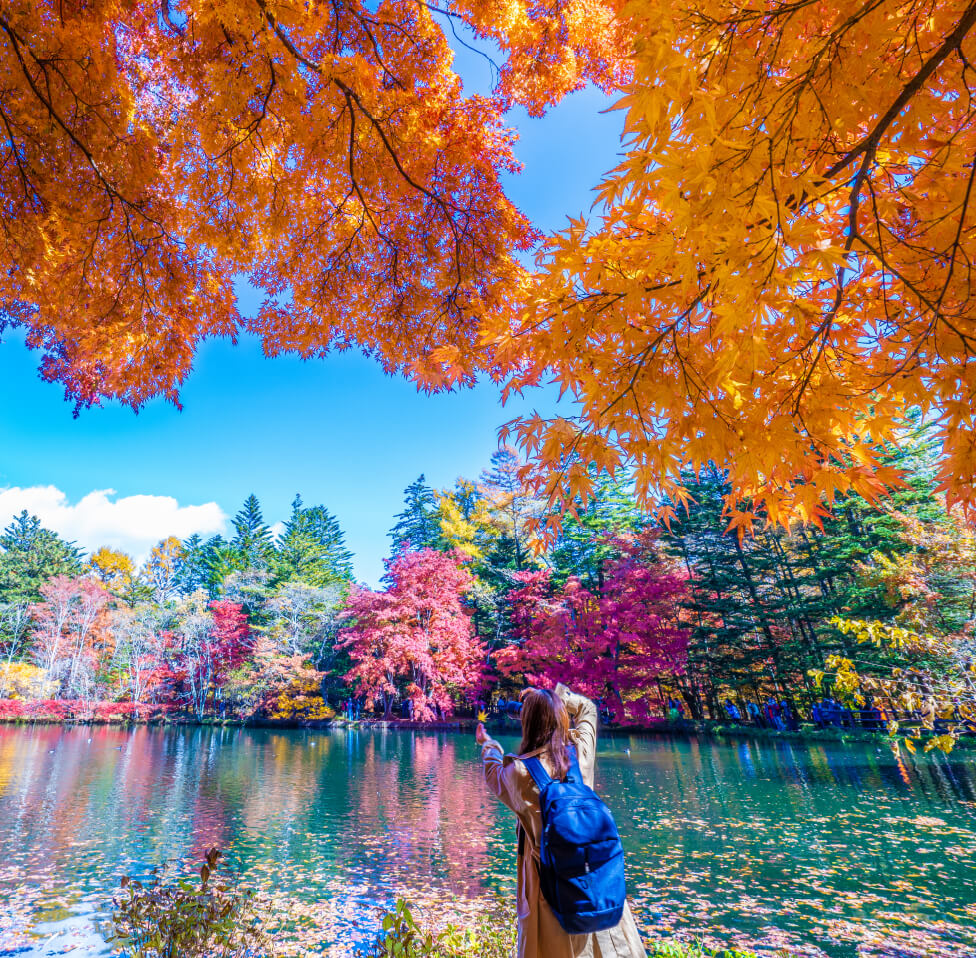 Four seasons and climate
Four Seasons and Climate
Karuizawa spreads out on a plateau at an altitude of 1,000 meters. Blessed with beautiful nature, Karuizawa has developed as an international health resort and one of the leading resorts in Japan since the first villa was built in 1888. Mount Asama and other mountains, lakes, marshes, waterfalls, and other natural features, the tranquil setting of the villa, and the surrounding idyllic mountain villages, all of which were beloved by the writers and painters who settled in Karuizawa, are still alive and well today. The scenery changes from season to season, fascinating us all.
Average temperature in Karuizawa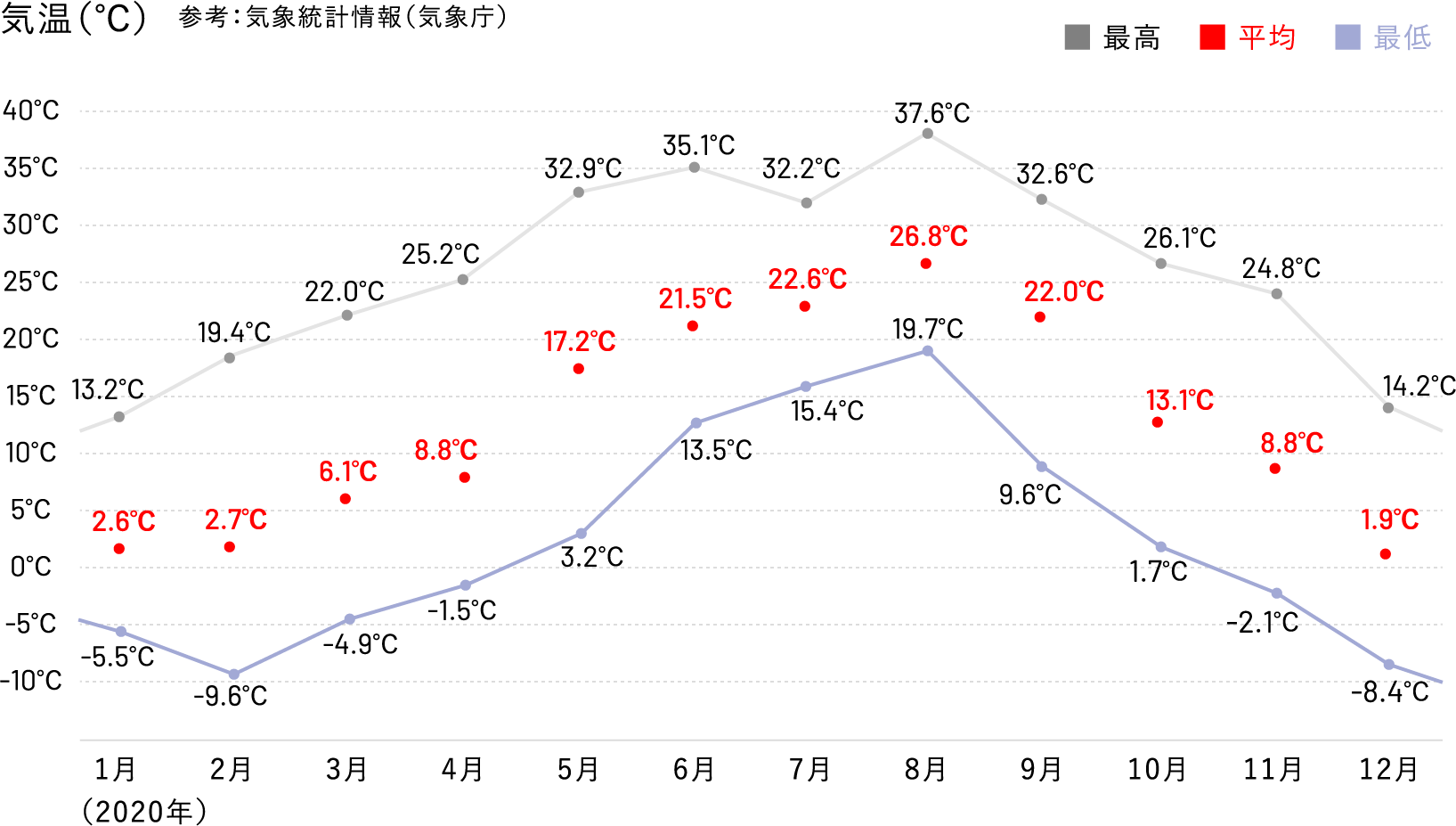 Karuizawa Features
Karuizawa Features
Natural
Feel the cool and clean climate.
Karuizawa is located in the Joshinetsu Kogen National Park, a national park whose highest peak is Mount Asama in the northern part of the city, and is dotted with many natural tourist spots. Karuizawa is dotted with many natural tourist attractions. The cool highlands are home to natural forests spreading their fresh leaves, lakes and marshes filled with clear water, waterfalls, and a variety of flowers and grasses. Hiking, cycling, and other activities are also recommended during the green season.
Shopping
Store
Feel the cool and clean climate.
Enjoy shopping for food, clothing, and housing in a pleasant location. Karuizawa Prince Shopping Plaza offers approximately 200 stores, including outlet stores of famous brands, interior goods, sundries, sports and outdoor goods, Harunire Terrace, surrounded by clear streams and groves of trees, and the atmospheric Old Karuizawa, to name a few.
Resort
Feel the cool and clean climate.
Karuizawa has long been one of the most prestigious resort areas in Japan, and is still home to a variety of prestigious luxury hotels and wedding halls. The special feeling of being surrounded by the slow flow of time and magnificent nature is one of the best parts of this place. Delicious meals, fine drinks, and pleasant chats with friends will refresh your body and soul, and keep you energized for the day ahead.
Classic
Feel the cool and clean climate.
Karuizawa in the Meiji era (1868-1912) became increasingly popular among foreigners after missionary Alexander Croft Shaw was impressed by its beautiful nature and climate, and the area attracted buildings that retain a strong sense of Western culture, sophisticated stores, and gourmet foods. Dine at long-established restaurants, stroll through beautiful architecture, and enjoy the classical city that still remains today.
Wellness Resort
Karuizawa
Missionaries who once promoted Karuizawa as a summer resort described it as a "hospital without a roof" (a natural sanatorium). In today's ever-changing society, Karuizawa, surrounded by rich nature, is truly a sanatorium for body and soul. The cool and clean climate may offer many blessings for a healthy and better life, both physically and mentally.