There are many winter events taking place in the town of Karuizawa!


Sparkling Karuizawa in Winter
Why don't you create wonderful memories in Karuizawa in winter?
The opening ceremony on the first day will include fireworks!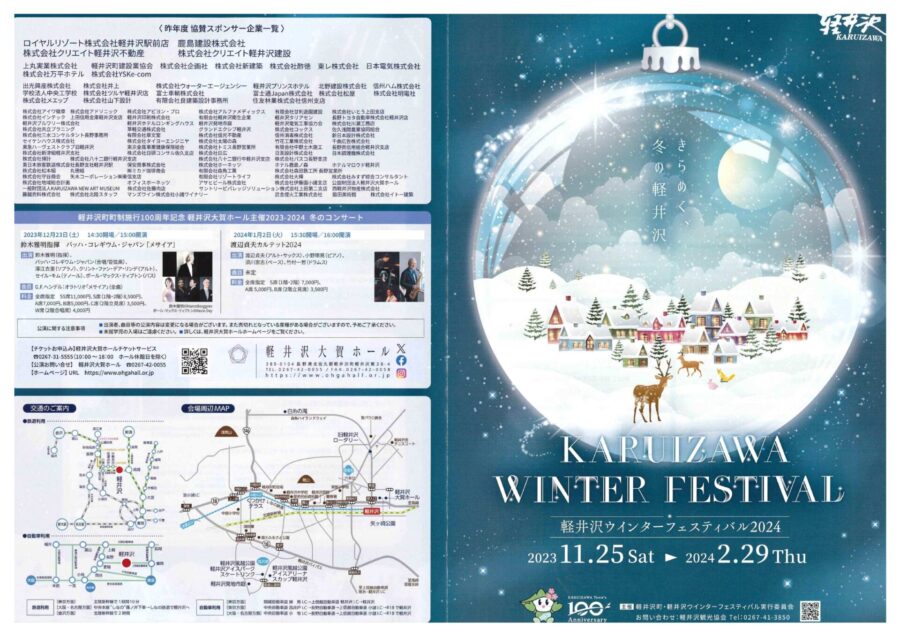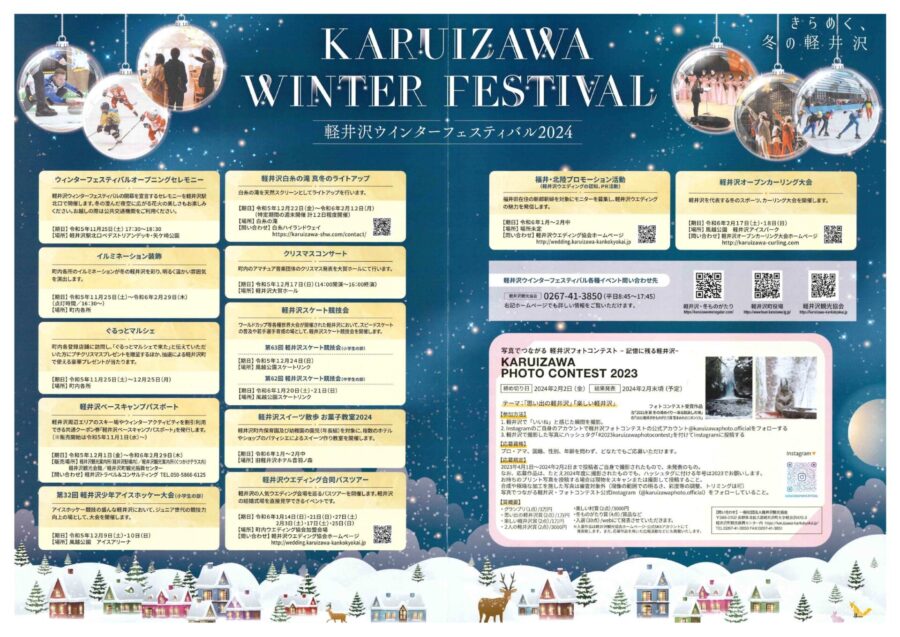 Opening Ceremony
Saturday, November 25, 2023
Location: Karuizawa Station North Exit Pedestrian Deck
timetable
16:30: Illumination lights up (~ 23:30 some may go out early)
5:18 p.m.: Performance 1) Kids' Dance "Odoriya
5:40 p.m.: Performance ② Karuizawa Carol
18:00: Fireworks start
6:25 p.m.: Fireworks end; MC declares ceremony over.
New!!!] Two different Winter Festival videos are now available on Youtube!
Karuizawa Winter Festival 2024 Type A
https://youtu.be/FZuyF1TBZoo?si=jyq7tlEYkU3Yr24h
Karuizawa Winter Festival 2024 Type B
https://youtu.be/KKKZmjBoLsc?si=GLAZkl7tynntdDn7