National Yose Performance "Karuizawa Yose 2023
Yose" featuring Rakugo is coming to Karuizawa!
The performance is performed in authentic Yose style, with live musical accompaniment.
Bringing laughter to a world exhausted by the Corona disaster. And we hold these events nationwide with the aim of reviving cultural and artistic activities.
Please take this opportunity to have a cheerful time with laughter☆.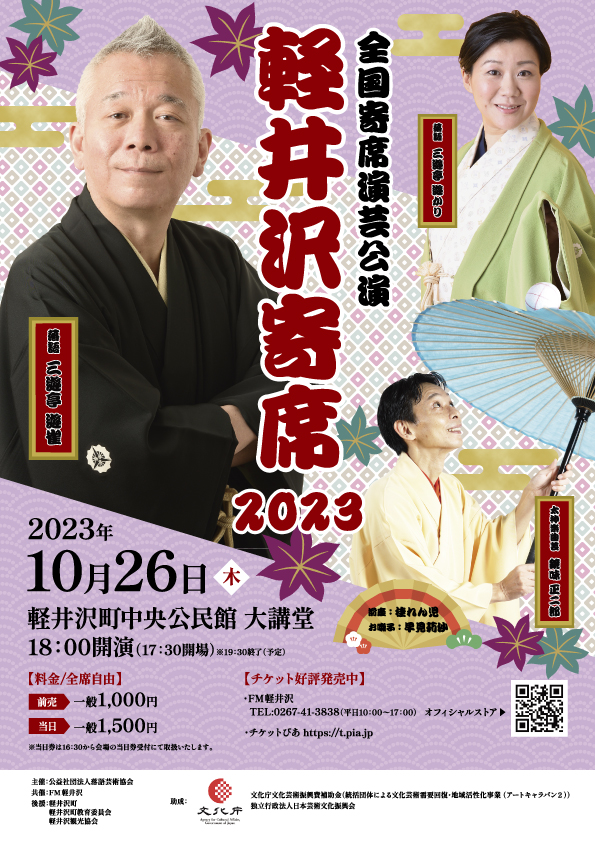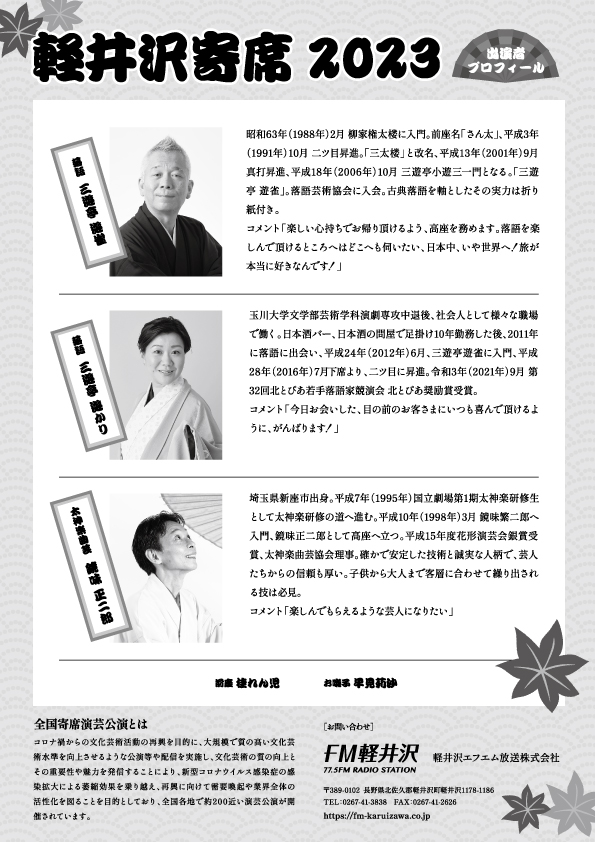 There are three ways to purchase tickets
①FM Karuizawa Official Store (cashless payment)
For more information → click here
Ticket Pia (P code: 522-470)
For more information → click here
(3) Cash purchase at FM Karuizawa
Please call FM Karuizawa in advance at 0267-41-3838,
You can visit FM Karuizawa and purchase the tickets in cash.
(*If it is difficult to come to FM Karuizawa, please call us to discuss your needs.)