Fascinated by the "People of the Snow," photographer, YUKI ENDO. He has started a project "POLAR EXPOSURE" to convey the present state of the Arctic indigenous people as a documentary work. what has Endo seen in the Arctic, where he has been pursuing the most primitive form since 2017?
The speaker will be "Snow Photographer" YUKI ENDO, who will delve into POLAR EXPOSURE, a project that began in 2017 to communicate the present state of the Arctic Indigenous Peoples. He will talk about the beginning and process of the project, which was launched by a certain impulse, the suffering and conflicts caused by the Corona disaster, and his visits to the Arctic indigenous communities, where he will speak in his own words about the rare ethnic culture that remains and its current state. On the day of the event, guests rooted in the local community will be invited to talk with Endo and perform live. In addition, selected artworks will be exhibited in conjunction with the talk event.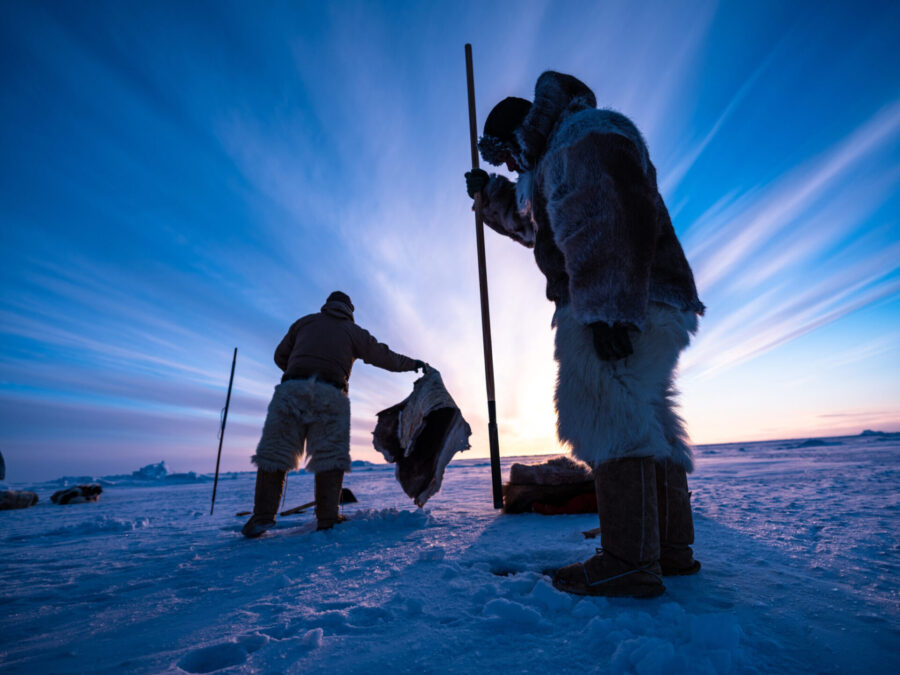 ■Speakers
Tsutomu Endo: Photographer
Born in 1978. Born and lives in Omachi City, Nagano Prefecture, Japan. has been continuing his documentary photography with a series of expeditions to the Arctic Circle since 2017. He continues to document the impact of rapid climate change on the ecological environment and the transition of primitive folklore in the region. His photo collections include "inner focus" (Shogakukan).
■Guest Speaker/Live
Masayuki Hattori
Born in Chiryu City, Aichi Prefecture in October 1976, Hattori moved to Tokyo in 1996 to write songs and work as a guitarist. 2005, he formed the two-piece unit Nanmu, consisting of vocalist, guitarist and drummer. In 2006, they toured solo in New York, and have since performed at Fuji Rock Festival, Earth Day Tokyo, Summer Sonic, and others. In recent years, he has relocated to Karuizawa, Nagano Prefecture, where he has become a complete "lumberjack" through encounters with people who cut down trees and use them to make furniture, and has been working on a program on a local radio station, FM Sakudaira, for three years. Currently a father of two, he is doing the best he can to achieve energy/food/water self-sufficiency. 2023: Establishment of "Hattori Kikaku Co.
■Space Staging
Takehito Yuzawa
is a reuse artist born in Karuizawa. He is also a space producer who has been involved in many prominent large-scale projects in Japan. At his workshop, surrounded by the warm natural light of the west side of town, he works daily to create spaces using various materials, mainly wood, such as construction scraps and materials. In recent years, he has been concerned about the changes in the landscape and living creatures in Karuizawa, which he saw as a child, and has created objects of insects and other creatures to decorate the forest.
Click here to make a reservation
https://patagonia.resv.jp/reserve/calendar.php?direct_id=16&x=1698926930