In Karuizawa, where the altitude is high and the water is clean, genji botaru (fireflies) and hake botaru (fireflies) can be seen every year. Two representative spots, "Karuizawa Hatsuji Firefly Village" and "Karuizawa Shiozawa Village Firefly Festival" are introduced here. Please note that the habitat of fireflies must be protected for their propagation. Please be sure to read the precautions before viewing fireflies.
Karuizawa Shiozawa Village Firefly Festival 2019/7/6, 13, 14, 20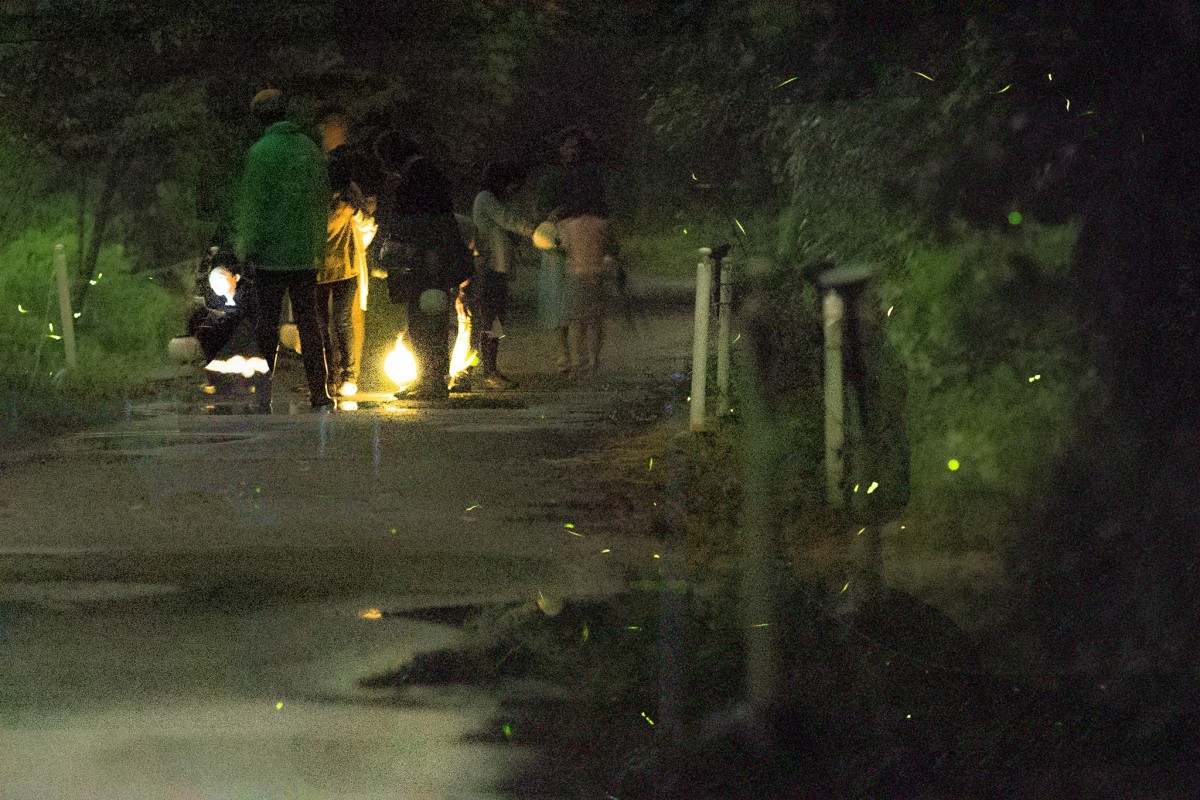 Fireflies in Shiozawa Village have been protected by the villagers since ancient times. This festival, which started in 2011, is a free 45-minute guided tour by volunteer members of the Shiozawa Village Firefly Association, with a lantern in hand, to the firefly habitat in this hidden village. The tour will take place in the dark of night, and is designed to ensure safe and enjoyable viewing. Please come and join us.
Holding period
Saturday, July 6, 13, 14, 20, 2019
*July 7 will be Shiozawa Village Residents' Day. Those staying at the sponsoring lodging facilities in the Shiozawa area can participate via their facilities.
How to apply for participation
Numbered tickets will be distributed by phone and on the official website below, starting one week prior to the event.
Free guided tours
Please note that the 45-minute guided tour begins with a safety briefing 30 minutes prior to the start of the tour and takes approximately 1 hour and 30 minutes before the return.
Scheduled 6 times a day (maximum 10 times)
1 Guided tours up to 50 people per tour
Free rental lanterns *Priority is given to children due to limited number of lanterns.
Free parking
precautions
The start time of the guided tour of fireflies changes slightly depending on the day. *Times may vary depending on the appearance of fireflies. Please be sure to check the latest information in advance.
Reservations are required for groups coming by school, lodging facility shuttles, and buses.
If you are coming by car, please use the temporary parking lot for the Firefly Festival (Moose Forest Parking Lot: free of charge).
The road will be unpaved, so it will be difficult for wheelchair users to go out for safety reasons.
Please understand that you are not allowed to view the exhibition with your pets.
There are no restrooms at the venue, so please use them before coming to the venue.
Parking lot opens at 6:00 p.m. and closes at 9:00 p.m. Please arrive approximately 30 minutes before the start time of the guided tour, which begins with the number of your numbered ticket.
It will be dark when you return. If you are anxious, please bring a flashlight. However, please turn off your flashlight while viewing the free guided tour as you will not be able to see the fireflies.
To apply for numbered tickets, schedule for the day and detailed tour times, visit the official website.
Shiozawa Village Explore Eco Museum http://ecomuseum.visitor-center.jp/hotaru2019/
Shiozawa Firefly Society (hotaru4030) on Twitter https://twitter.com/hotaru4030
Facebook https://www.facebook .com/shiozawanature
For inquiries, please contact the secretariat.
Phone: 050-3188-8999 Shiozawa Village Firefly Society Office
The office and guides are all volunteers. If you have any questions about firefly tours, please e-mail us.
*Confirmation of whether or not the event will be held due to inclement weather is not available by phone. Please be sure to check the website.
Karuizawa Hatsuji Firefly Village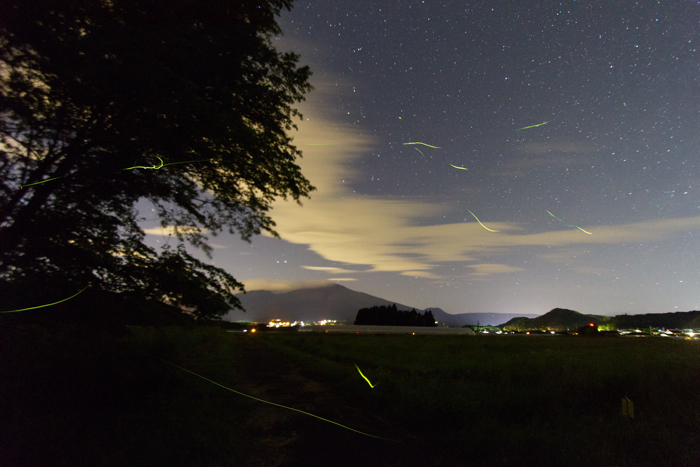 At "Karuizawa Hatsuji Firefly Village" you can see Genji Fireflies and Hayake Fireflies. Genji fireflies emerge from agricultural waterways, and Hayake fireflies emerge from rice paddies (fallow fields). However, compared to a few years ago, the number of natural habitats for genji botaru has decreased considerably. In order to protect these fireflies, the three districts of Karuizawa, Shimohatsuchi, Kamihatsuchi, and Sugiuri, jointly established the volunteer "Karuizawa Hatsuchi Firefly Lovers' Association" in May 2000. With budgetary support from the three districts and cooperation from the town of Karuizawa, the Karuizawa Hatsuji Firefly Lovers' Association is working to maintain a habitat for the fireflies that naturally breed in this village.
<Attention.
Cars are not allowed near the Firefly Channel. Please use the parking lot at the entrance to Firefly Village.
2. be careful of thunderstorms!
<Firefly Viewing Rules
Do not pick fireflies. Do not touch them.
Do not illuminate with a flashlight.
Do not take pictures with your cell phone.
Do not enter the side of the firefly canal by car.
○ Do not disturb the local neighborhood.
Map of Hatsuchi Firefly Village, latest information on fireflies, etc. Click here for details.