<Tips for an enjoyable cycling experience
1. Bicycles should be driven on bicycle lanes or roadways.
However, sidewalks are allowed in the following cases
Areas where there are signs or indications that bicycle sidewalks are passable
・People over 70 years old and children under 13 years old
When it is dangerous to go through the roadway due to road construction, etc.
2. Drive on the left side of the roadway.
3. Pedestrians should have priority on sidewalks and should slow down closer to the roadway. (Do not obstruct pedestrians.)
4. Follow safety rules.
Prohibit drunk driving, riding two people, and driving side by side
Turn on lights at night
Obey traffic signals at intersections and stop and check for safety.
Prohibit driving while using cellular phones, etc.
5. Children should wear helmets.
6. Tandem bicycles should be ridden on the roadway except on bicycle lanes.
Bicycle rental stores in Karuizawa Town
Bicycle rental stores are located throughout the town of Karuizawa. We look forward to seeing you there.
<Click here for a list of bike rental stores in Karuizawa.

Cycling Tourist Map
Here are area-specific cycling maps. Printed booklets are also available in town.
*A PDF version is also available.
[Japanese(PDF/4.6MMB)
[English version: English(PDF/4.2MB)].
[Traditional Chinese: Tiwanese (PDF/5M)
[Simplified Chinese: Chinese (PDF/4.9M)].
[French version: French(PDF/4.1M)].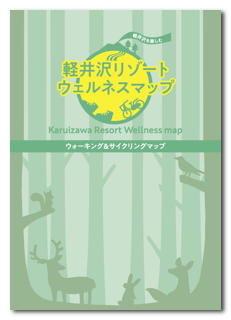 Cycling Map by Course
Course from Karuizawa Station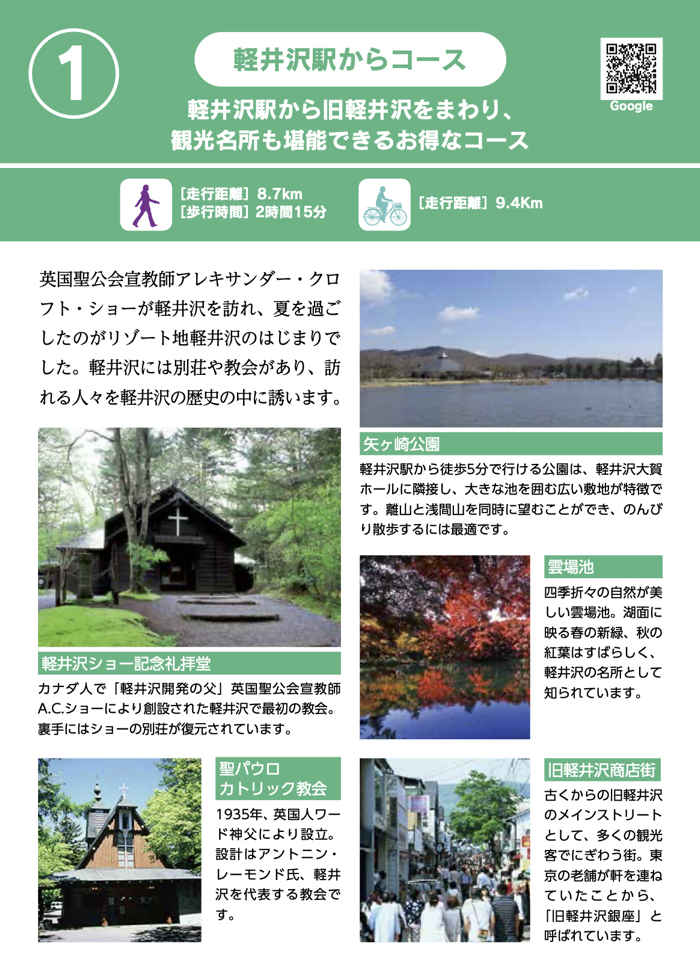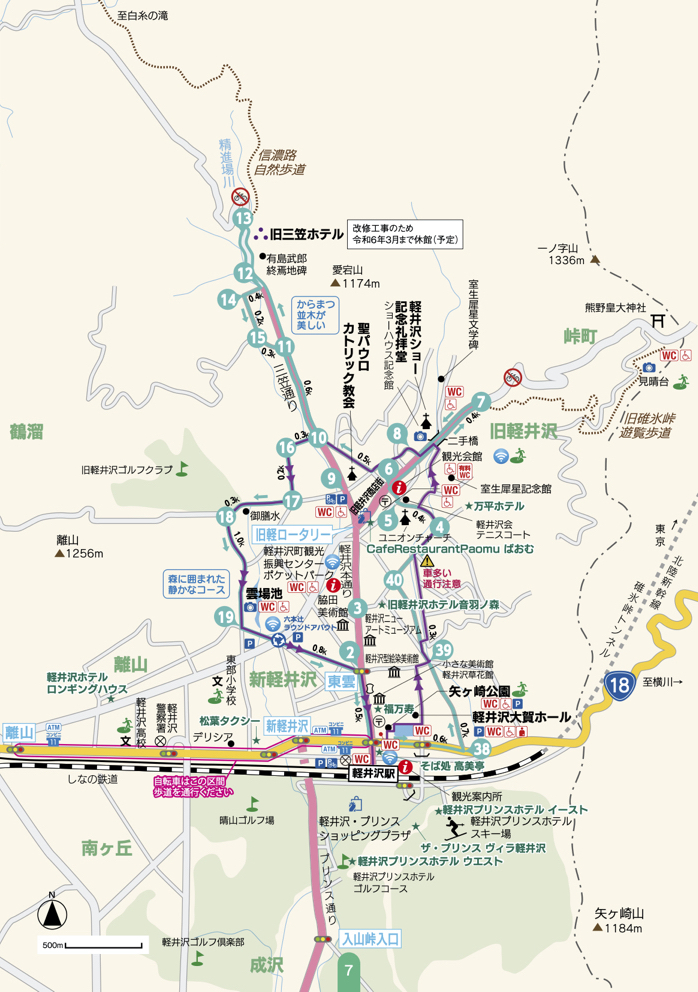 2. course from Nakakaruizawa Station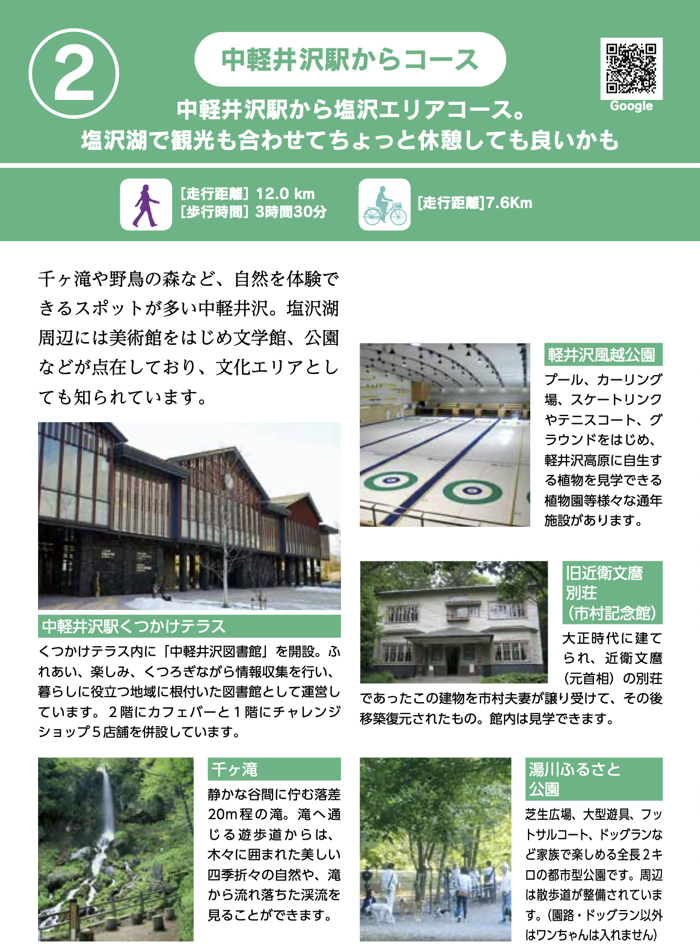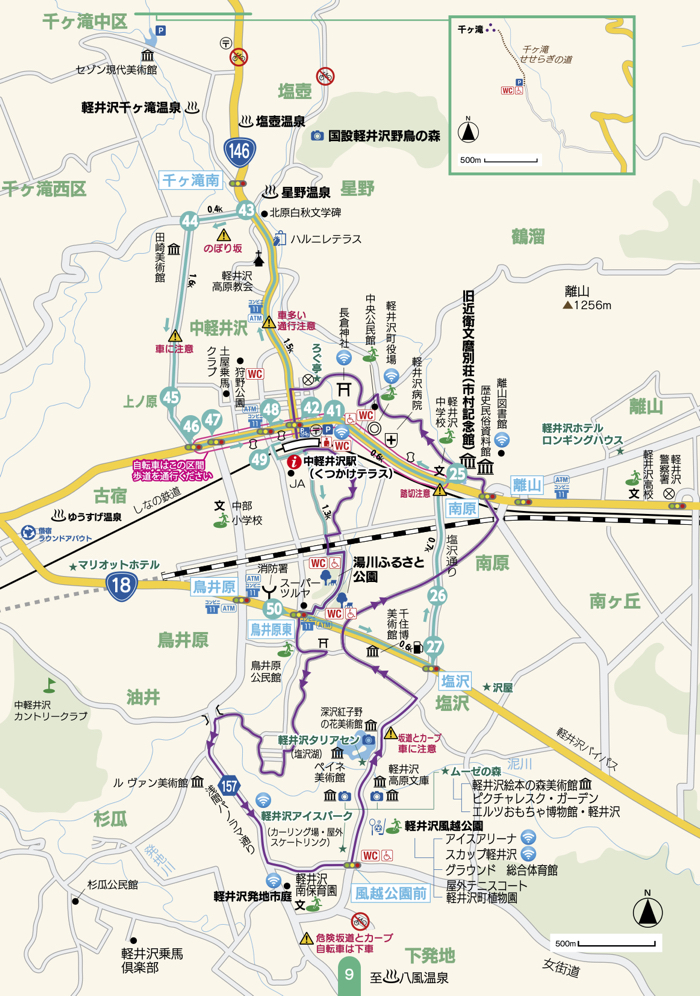 3. from Shinano Oiwake Station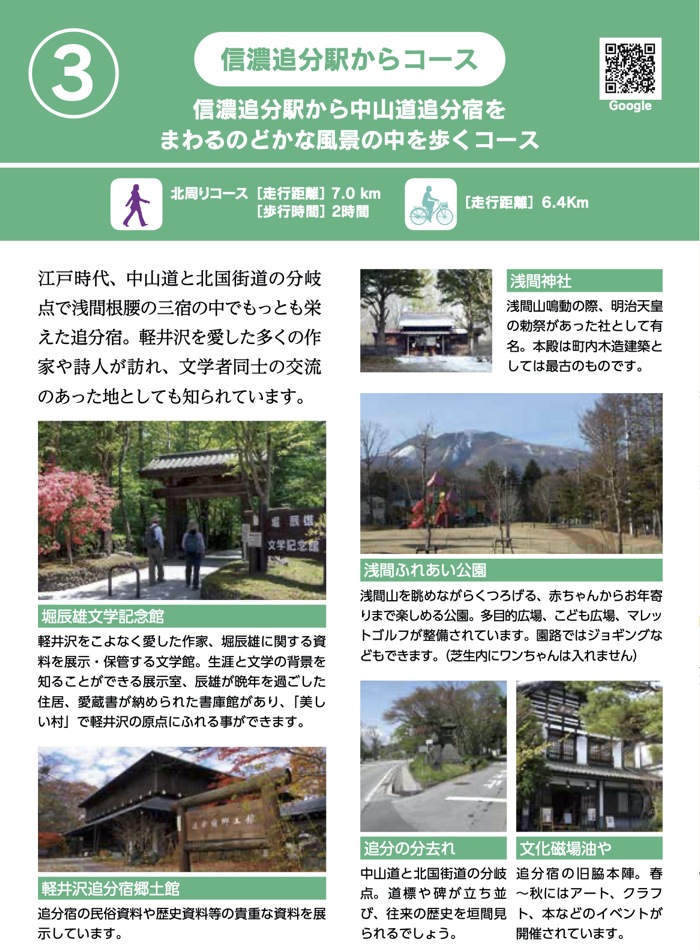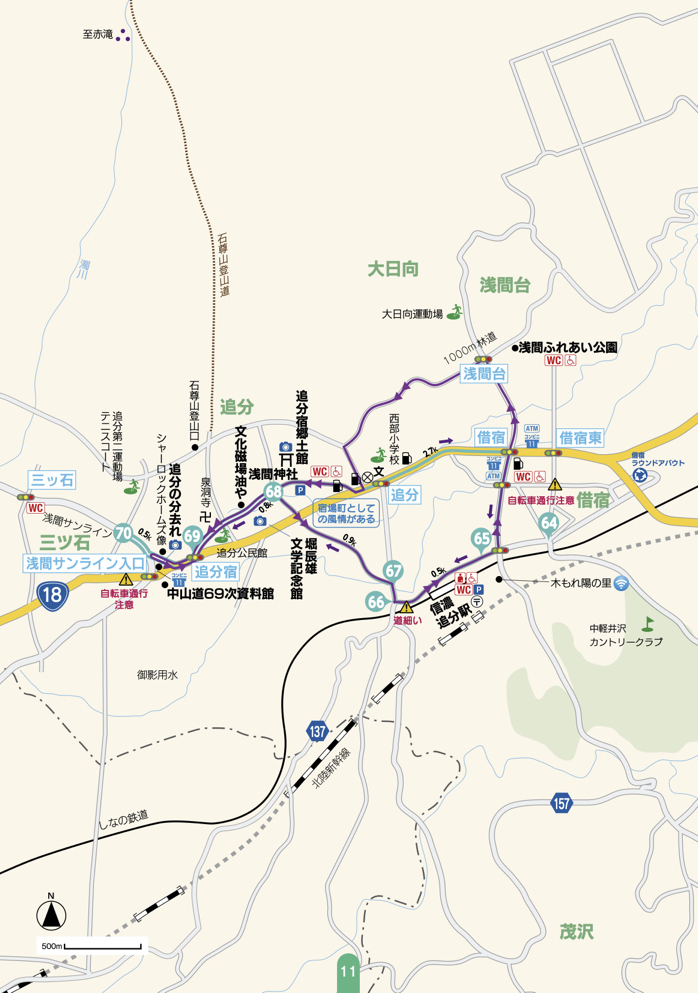 4. Minamikaruizawa-Hatsuji Course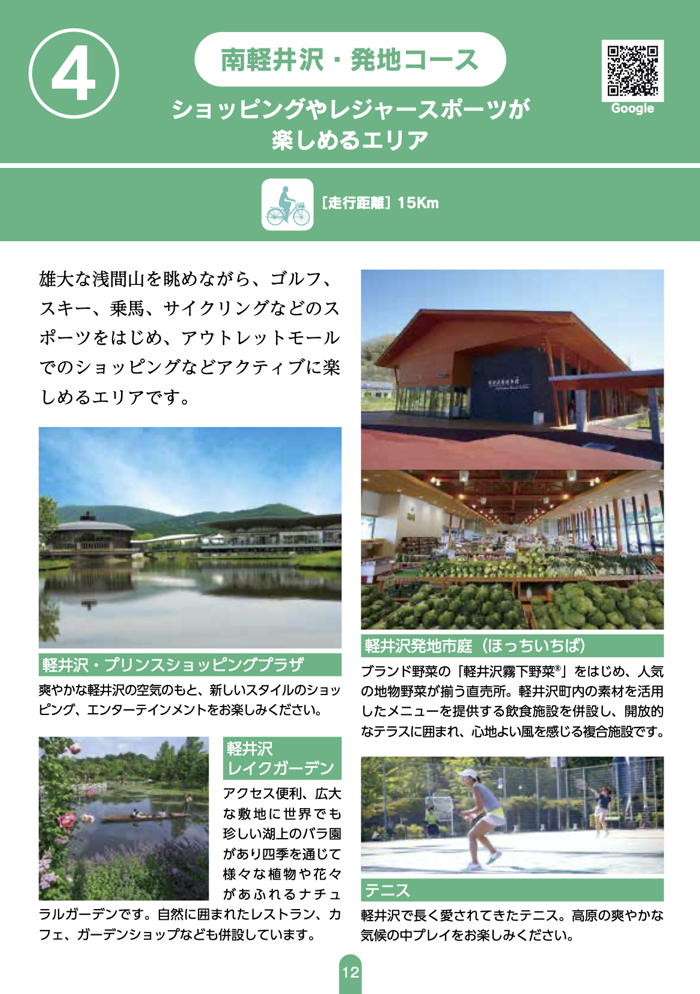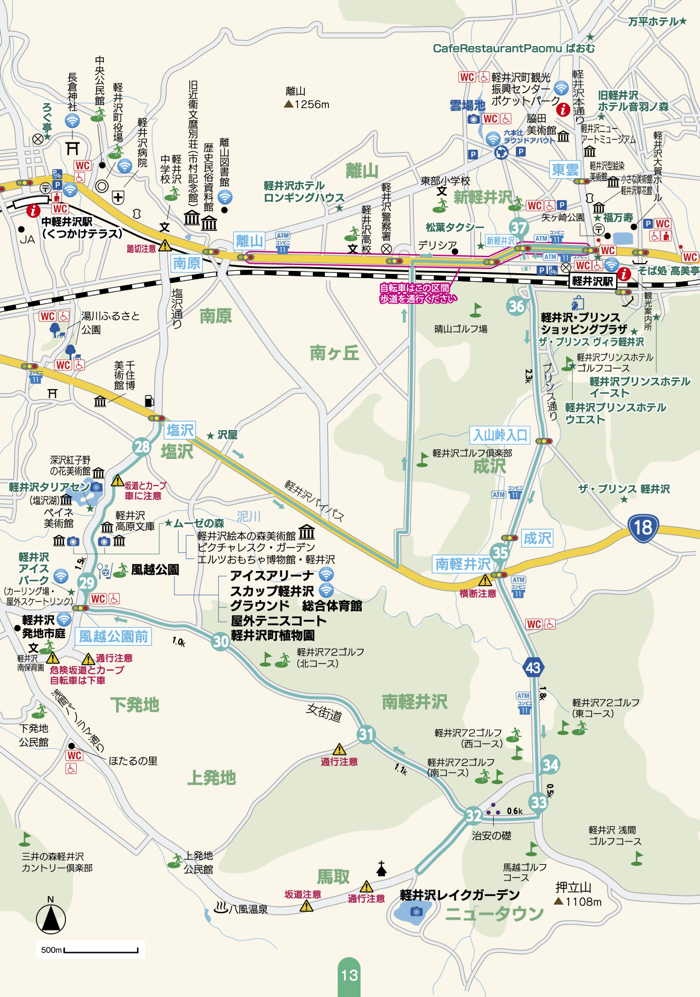 5. Shiozawa, Hatsuji, Kazakoshi Park Course