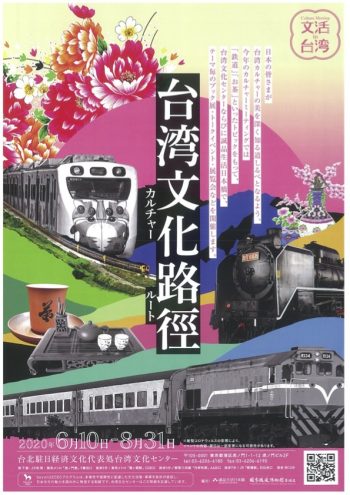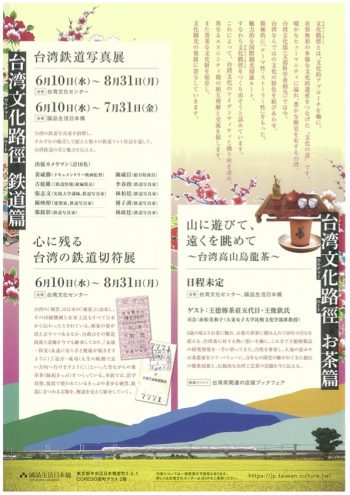 Click on the image above to open the PDF file.
Karuizawa Tourism Association has concluded a "Cultural Education Tourism Collaboration" with Sanyi Township, Taiwan, and has established the "Wide-area Inbound Liaison Committee along the Shinano Railway Line" with the Shinano Railway Line Tourism Association to deepen exchange with Taiwan.
In the midst of these activities, we are supporting the "Taiwan Culture Route," which is being held at two locations, the Taiwan Cultural Center of the Taipei Cultural Representative Office and Seihin Seikatsu Nihonbashi.
To guide visitors deeper into the beauty of Taiwanese culture, we hold thematic book exhibitions, talk events, and exhibitions with topics such as "railroads" and "tea".
Discover the "Cultural Trails" that connect the diverse cultural heritage of Taiwan, a country with a rich history.
Exhibition dates: June 10 – August 31, 2020
Venue: Taiwan Culture Center, Seihin Seikatsu Nihonbashi
For more information, visit https://jp.taiwan.culture.tw/お知らせ_34_110999.html