From Thursday, June 17 to Friday, June 18, due to construction work in the service area,
We will be detouring the service.
During the period, the bus will operate without passing through the "Furujuku East", "Furujuku Community Center", and "Furujuku West" bus stops.
During the detour period, a temporary bus stop will be set up at Yamato Shoten on Route 18 for both the outbound and inbound routes.
We apologize for the inconvenience and ask for your understanding and cooperation.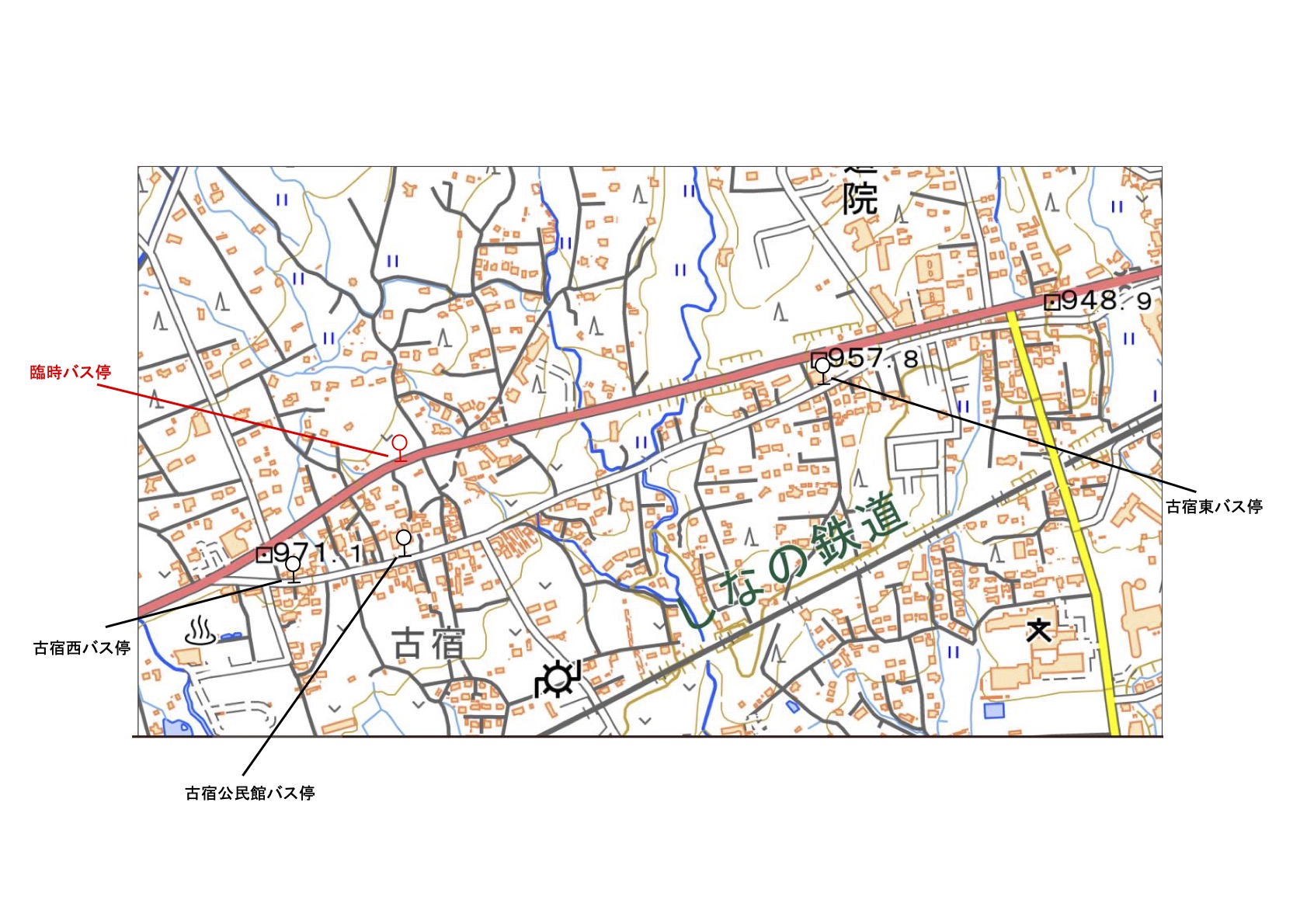 Map of temporary bus stop locations [ PDF427KB ].
Contact Us
Resident Division, Town of Karuizawa
Phone number: 0267-45-8540
FAX number: 0267-46-3165
E-mail: juumin(at)town.karuizawa.nagano.jp
Note: When sending an e-mail, please convert "(at)" in the e-mail address to a half-width @ before sending.