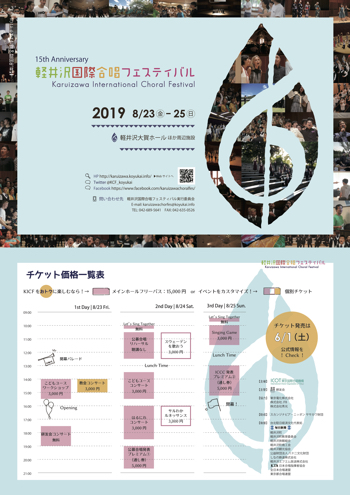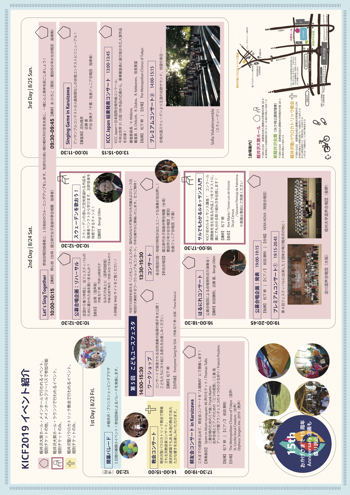 *Click on the image to open the PDF file.
This will be the 15th Karuizawa International Chorus Festival.
On the first day of the event, Friday the 23rd, we will hold the "Koyukai Concert in Karuizawa" with "free admission" to express our gratitude for all the support we have received so far.
The performance will be presented by The Metropolitan Chorus of Tokyo, St. Cecilia Vocal Creators and Orpheus Singers Ver2019, which will be a joint performance of female and male voices respectively.
Holding period
Friday, August 23 – Sunday, August 25, 2019
Location
Karuizawa Ohga Hall / Karuizawa St. Paul's Catholic Church
For ticket application and other details, please visit the official website.