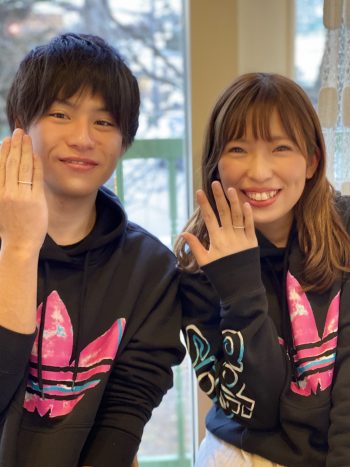 Perfect for couples & women's travel and family trips!
When visiting Karuizawa on a date, on a memorable trip with friends, or for two people dreaming of a wedding in Karuizawa, this can be a rehearsal for a handmade wedding ring♪ The only original ring in the world! It will be a precious memory of Karuizawa. Let's make each other commemorative rings for Valentine's Day and White Day♪ You can take the rings home on the same day. We look forward to your early reservations.
Exclusive offers on the official Karuizawa Tourist Association website
One stone is presented from five different types, including a stone with the brilliance of a diamond.
Please tell us when you make a reservation that you saw the Karuizawa Tourist Association's official website.
Location
Karuizawa Bridal Information Center
*For more information, please go to the tourist facility information at the bottom of the page.
Period & Hours
January 4, 2020 – End of February 2019
Closed on Tuesdays & by appointment only, limited to 3 couples per day (can be negotiated even on closed days)
10:00 – 12:00, 13:00 – 15:00, 16:00 – 18:00
Fees & Capacity
One sterling silver ring, 7,700 yen including tax
Up to 5 persons
Others, precautions, etc.
8 parking lots available. 8 minute walk from Karuizawa Station.
Application and Inquiries
Karuizawa Bridal Information Center 0267-41-1888
For more information, visit the official website.