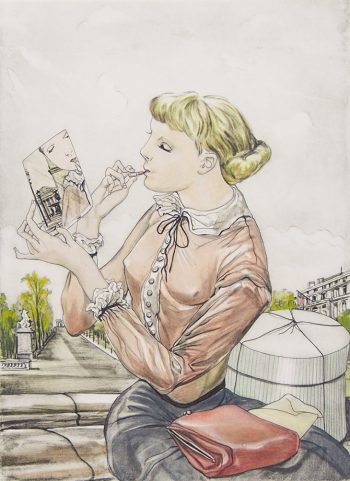 This season's Atelier Blanca Karuizawa features Alphonse Mucha and Tsuguharu Fujita, two painters who left their homeland and lived as "gentiles" in the capital of art, Paris.
In addition to the latest arrivals by the above two artists, we will also exhibit and sell glass works by Galle, Dome, and Lalique, old ceramics by Meissen and Old Noritake, and many precious antique sculptures.
About this season's business.
The office may be closed or open on shorter hours depending on the spread of the new coronavirus and requests from the government and local authorities.
Please check the announcement on our website and on Instagram the day before.
In addition, Atelier Blanca Karuizawa will only accept visitors with reservations for the time being.
For customers who are not going to be out of town, you can also view and purchase all the exhibited works on our website.
If you have any questions about the details or prices of the event, please contact us at the following address.
Location
Atelier Blanca Karuizawa
*For more information, please go to the tourist facility information at the bottom of the page.
Exhibition Period
April 18 – July 12, 2020 (irregular holidays)
For inquiries, please contact
Atelier Blanca Karuizawa TEL 0267-42-2320
Atelier Blanca Head Office TEL 03-5356-0771
E-mail info@atelier-blanca.com
For more information, please visit the special exhibition page.
Karuizawa] Gentiles in Paris: From Mucha to Tsuguharu Fujita (April – July, 2020)
Official Web Site