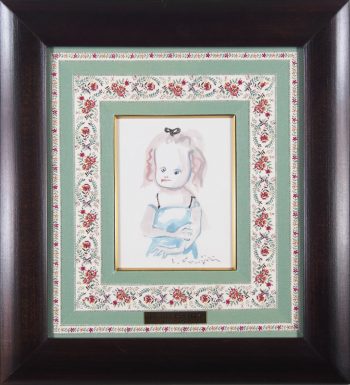 When Tsuguharu Fujita arrived in Paris in 1913, talented young people from around the world gathered in Montmartre and Montparnasse in Paris in search of lyricism, decadence and new art." The "Paris School (Ecole de Paris)" refers to a group of foreign artists based in Paris who established friendships that mutually stimulated each other from an artistic perspective. Along with Picasso, Chagall, and other young prodigies, Fujita also became the darling of the Paris art world with the overwhelming beauty of his original creative technique, "milky undercoat," and became the darling of the age.
The exhibition will feature popular watercolors, drawings, and prints created by Tsuguharu Fujita during his Parisian period, as well as works by Picasso, Chagall, Kiyoshi Hasegawa, and many other "Gentile" artists who lived with Fujita in his glory days.
session (of a legislature)
Saturday, April 24, 2021 – Thursday, July 15, 2021
April-June 10:00-18:00, closed on Thursdays / July 10:00-19:00, open every day
venue
Atelier Blanca Karuizawa

parking lot
Parking for up to 2 cars (free of charge)
Contact Us
Atelier Blanca Karuizawa 0267-42-2320
Or visit info@atelier-blanca.comまで
For more information, please visit the Atelier Blanca website.
http://www.atelier-blanca.com/
simultaneous holding (e.g. of two or more events, e.g. festival)
Art Nouveau Masters Exhibition – Galle, Dome, Lalique & Alphonse Mucha
Emile Gallé, the Dome Brothers, and René Lalique, the leading glass artists of the Art Nouveau period, were pioneers of the Nancy School and elevated glass craft to the realm of art. This exhibition features and sells their precious lamps, vases, and figures produced at the time. In addition, a collection of original prints by Alphonse Mucha, a master printmaker active in the same period, will also be on special display and for sale.