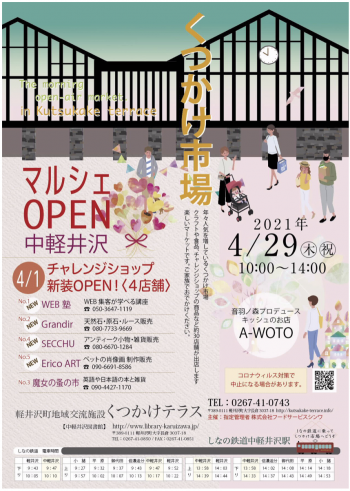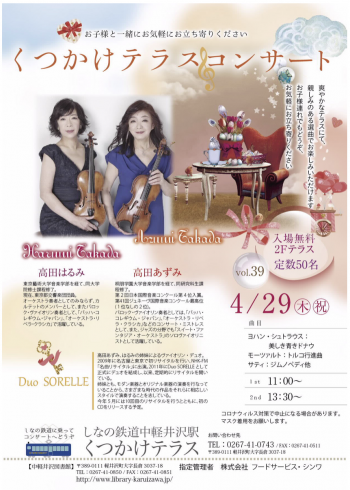 Kutsukake Market (Marche) and Kutsukake Terrace Concert will be held at Kutsukake Terrace (Nakakaruizawa Station, Shinano Railway). The market will be full of crafts and food items. Challenge Shop will be open from April with 4 new stores. Please come and join us.
*Please wear a mask when you come to the event to prevent new coronavirus infection. Please use the parking lot in front of Nakakaruizawa Station.
*Please see the flyer for details.
Location
Kutsukake Terrace (Nakakaruizawa Station)
shoe rack (in genkan)
Thursday, April 29, 10:00 a.m. to 2:00 p.m.
Kutsukake Market flyer (Word/363KB)
Kutsukake Terrace Concert
Thursday, April 29
Morning performance 11:00am
Afternoon performance at 1:30 p.m.
Kutsukake Terrace Concert Flyer (Word/324KB)