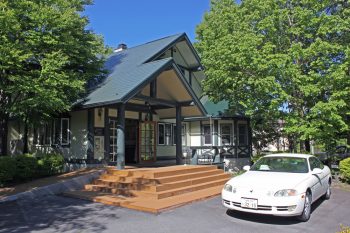 Please feel free to take the question paper located in the museum and try to solve the riddle quiz. Hints are also available.
Exclusive offers on the official website of the Tourism Association
Mention at checkout that you saw the Karuizawa Tourist Association's official website and receive a postcard as a free gift!
Date & Time
July 3, 2021 – November 28, 2021
Location
Mitsuhiko Asami Memorial Hall
*For details, please refer to the tourist facility information at the bottom of this page.
Countermeasures against new coronavirus infection being implemented
The museum is cleaned and disinfected with alcohol on a regular basis. We rotate the ventilation fan to change the air in the building.
For inquiries, please contact
0267-45-8971
For more information, visit the official website.