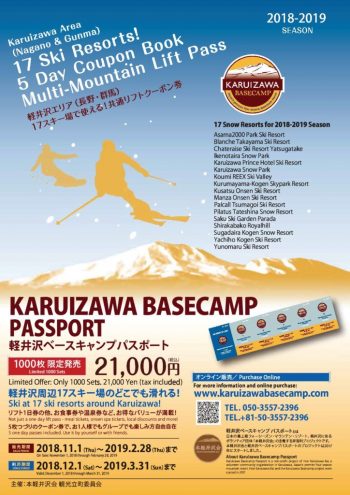 Available at 17 ski resorts and 6 activities in the Karuizawa area (Nagano and Gunma)
Common coupons. In addition to one-day lift tickets, there are many other great values such as meal coupons and hot spring tickets!
Enjoy winter activities based in Karuizawa this winter!
Location
Karuizawa area (Nagano, Gunma) 17 ski resorts + 6 activity facilities
Term of Use
December 1, 2018 – March 31, 2019
Charge
21,000 yen (5 sheets)
Application and Inquiries
Karuizawa Base Camp Passport Office (in Karuizawa Travel & Consulting)
Tel: 050-3557-2396
For more information, visit the official website.