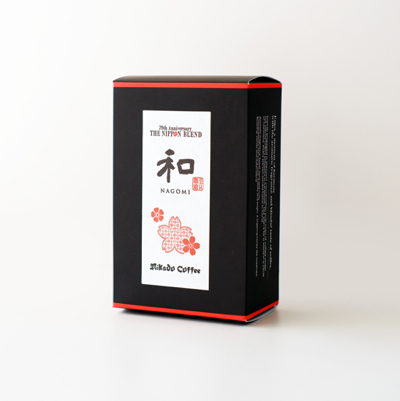 May Coffee "Wa
the nippon blend " wa~nagomi
Since carnations are the most popular color for Mother's Day (red), this is a good choice.
Countries of origin: Guatemala, Colombia, El Salvador, etc.
Mother's Day Recommendation
1 "The Nippon Blend Gift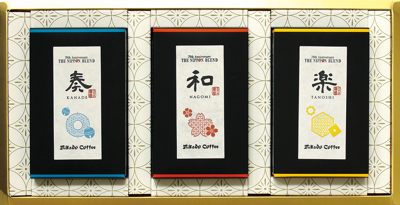 2 "Moka Potato" in a box (8 pieces)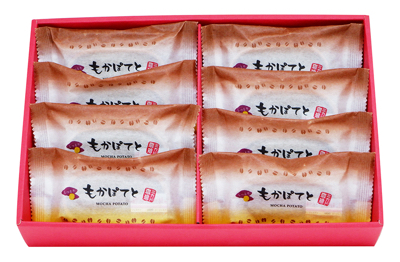 Seasonal Cakes

April "Cherry blossom chiffon cake
This popular annual chiffon cake is made with yaezakura cherry blossoms from Nagano Prefecture.
Enjoy the sweet and fluffy texture of spring.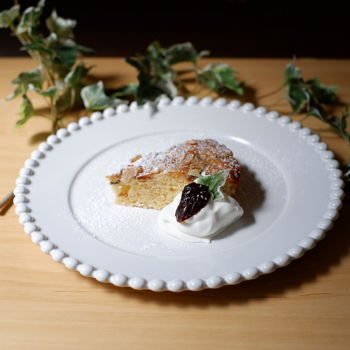 May "Prune Cake with Almonds
Rum soaked prunes and slightly sweet maple sugar
Please note that the pastry is handmade by Mikado Coffee's pastry chef, so quantities are limited.
The cake itself, decorations and plates may vary slightly from those shown in the photos.
Mikado Coffee Karuizawa Old Road Branch Recommended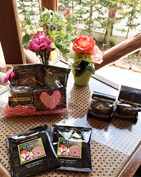 As in previous years, we plan to release a "Mother's Day petit gift" of one-pack coffee and sweets.
Contents of one-pack coffee may differ from those pictured.
The photo on the right is from the past year. Packaging materials and (petit) gift contents may change.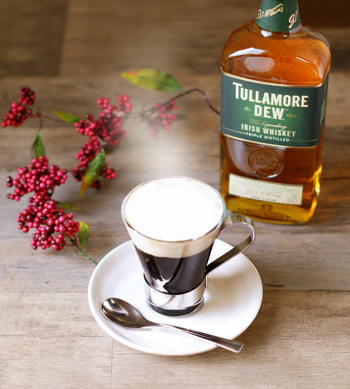 Old Road Store Limited Menu: "Irish Coffee
Karuizawa Prince Shopping Plaza Store Recommendation
Please enjoy "Blue Mountain No.1," which will go on sale on May 1.
Recommended for Karuizawa Tsuruya Store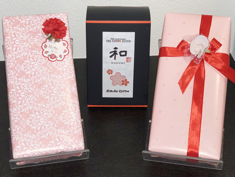 Mother's Day Gifts
Thank you, Mom, for everything! Wrapped with cute wrapping paper to show your appreciation.
Wrapped in "mocha chocolate" cake. Recommended coffee is "The Nippon Blend: Nagomi".
Packaging materials and (petit) gift contents are subject to change.
The photo is an image only.
Handling location
Mikado Coffee
Karuizawa Old Road Branch
Karuizawa Prince Shopping Plaza
Karuizawa Tsuruya Store
*For more information, please go to the tourist facility information at the bottom of the page.
For inquiries, please contact
03-3453-9016 (main office, main representative)
For more information, visit the official website.