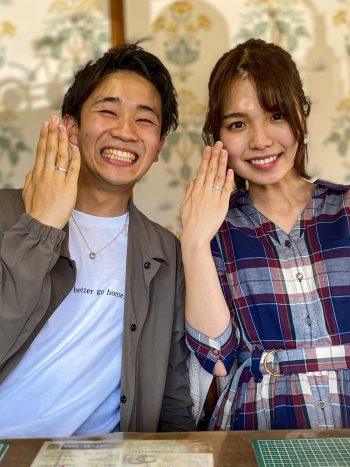 When you come to Karuizawa on a date or a memorable trip with friends,
For two people dreaming of a wedding in Karuizawa, this can be a rehearsal for handmade wedding rings.
The only bonding ring in the world! It will be a precious memory of Karuizawa.
Rings can be taken home on the same day. We look forward to your early reservations.
Exclusive offer for the official website of the Tourism Association Tourist Association
Mention that you saw the Karuizawa Tourist Association's official website and you will receive a stone with the sparkle of a diamond!
Location
Karuizawa Bridal Information Center
Date & Time
Reservations required, limited to 3 groups per day, open all year round during the summer
Limited to 3 groups per day 10:00-12:00, 13:00-15:00, 16:00-18:00
Fees, capacity, etc.
One sterling silver ring 7,700 yen tax included
Up to 5 persons at a time
~Anti-virus measures and requests during your visit~.
1. the instructor will show you his/her body temperature and take your temperature as well.
2. please spray the area with sanitizer when entering the store
3. a transparent sheet will be placed between you and the customer during the experience.
4. open a window to ventilate the room
5、When you leave, please wash your hands or disinfect your fingers.
We will do our best to assist you in making a beautiful ring and memories by adhering to the above (from the owner).
For more information, including where to make reservations, visit the official website.